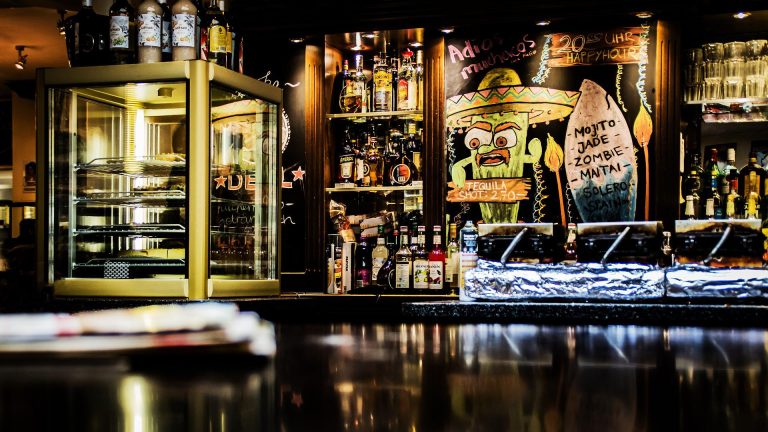 5 Simple Ways to Make Your Restaurant or Bar Stand Out from the Competition
This post was most recently updated on September 14th, 2022
One of the biggest challenges for people in the bar and restaurant business is competition. This is especially true for those operating in crowded markets. You may have the absolute best establishment in the world with the best food, ambiance, and service, but if you can't make an initial splash, you may find yourself constantly having to play catch up until you can get profitable. This is why you need to find a way to make an impression in your community fast. Let's take a look at how you can make your restaurant or bar stand out from the competition.
Do Middle of the Week Specials
The middle of the week tends to be quiet for bars and restaurants, and this is your chance to stand out by offering specials. Specials are meant to bring people through your doors first, so don't worry if you're not making big margins on them or even losing a little bit of money. You can expect many of the people who come into your restaurant or bar to order more items which will allow you to turn a profit eventually. And you'll get to raise awareness for your brand and products.
Upgrade Your Food Service
If you're a bar and you don't serve food or the foods you offer are generic or not as good as they could be, then you will have to make an upgrade. A lot of people expect to eat when they go to a bar these days, and if your food is not good, not only is there a good chance that they won't come back, but you'll hear about it in reviews.
So, if you're currently serving frozen foods and don't have a chef in-house, consider hiring one right now. Make sure that you check their track record too. It's always better to go with a chef with experience, but you could save money by giving a new chef out of cooking school a chance. If you decide to go that route, have them cook some of their dishes for you and ask them what their idea of a perfect bar menu should look like. You can then give them a trial run and see how they perform.
Have a Restaurant or Bar Fitout
The decor is everything if you're trying to get a new high-end restaurant or bar off the ground. People will remember the food first, but the decor will make a big impact on their experience. Good design will push them to speak about your restaurant and bring in new patrons. A nice-looking restaurant will also make more of a mark online, and if you have an active social media presence, some people may share images of your establishment online even if they have never been. 
If you're looking for a professional restaurant or bar makeover, consider hiring a team who specialise in bar and restaurant fit outs and facilities management, like Mobius. Teams like these have experience in the field and can look over many design ideas with you until you find something that works for you.
Give Out Free Samples
If you serve great food, all you need is for a few people to try it and sing your praises to start getting attention. This is why we would suggest that you station one or two people outside of your restaurant to offer free samples. This is a particularly good idea if you're serving a type of food people aren't familiar with in the area.
While this will cost you a bit of money, you have to see this as an investment. Eventually, some of the people who try your samples will come in and try the dishes. This is your chance to turn them into regulars and maybe even advocates. 
Participate in Local Events
Run a search for food fairs in your region and abroad. Also, look at concerts and outside events. Some of these will allow concessions, and having your brand represented there could instantly boost awareness for it. And, if you're going to attend a food fair, try to pick one with a contest. If you win, you could get tons of free press for your restaurant, and you might be surprised by how much more foot traffic and attention you get as a result.
The food and beverage business is a tough one to compete in, but you have a chance if you understand how to brand yourself and make your brand stand out. Follow our tips if you want a greater chance at succeeding and focus on offering great service and quality as this is how you will eventually make your name.