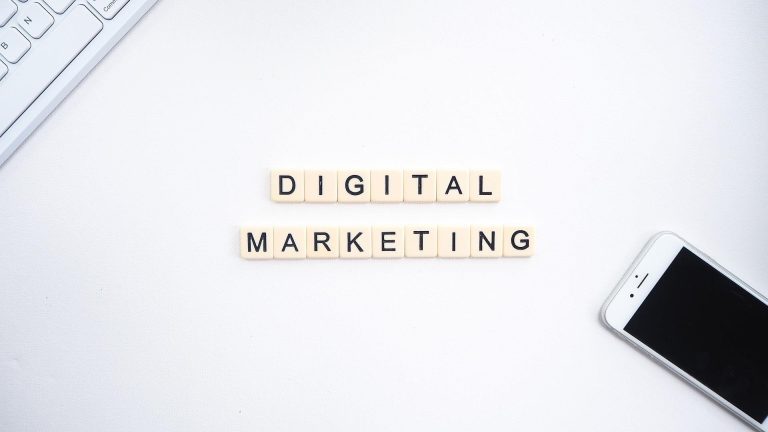 7 ways to Learn Digital Marketing in 2022
Digital marketing is all the hype these days. It's a popular thing to learn and to invest in, as it has the potential to do wonders for your career and your business. 
If you're looking to get into digital marketing, or to learn something specific within the field, the vast amount of information available online can be overwhelming. That's why we've handpicked the best 7 ways you can learn digital marketing in 2022 and achieve your goals.
1. Watch online courses for digital marketing
Invest in a digital marketing course to learn something specific in the field and kickstart your journey. There are a lot of online courses about different digital marketing disciplines, so it might be difficult to make the right choice. Looking at websites like onlinecourses.info can be insightful, as it showcases the best online courses and learning platforms available for aspiring students.
Watching online courses will provide you with the skills required for you to get into digital marketing and start exploring exciting career opportunities. With a big number of these courses, you'll also get a certificate of completion that you can highlight in your resume and impress your potential employers.
2. Listen to podcasts about digital marketing
Podcasts are listened to by millions of people worldwide. They're good for the amount of information and knowledge they provide in a convenient way that's easy to digest. Podcasts are especially useful to people that focus on self-improvement and career growth.
Watching podcasts could be a great way to learn about trends, influencers and the field of digital marketing in general. Some of the most popular platforms for watching podcasts are:
Spotify,
Apple Podcasts,
Youtube,
Podbean.
3. Participate in an internship
An internship in digital marketing will help you learn how the internet marketing ecosystem works. It will also help you gain practical experience.
Getting a digital marketing internship will help you gain practical experience in the discipline. Also, you'll get a chance to learn from experienced professionals, meet like-minded individuals and work on real-life projects – something that can't be easily replicated in a learning environment.
Internship opportunities can also be found on:
Indeed.com
LinkedIn.
Monster.com and others.
4. Read books about digital marketing
If you don't want to spend a significant amount of money on a paid digital marketing course, you can also buy and read digital marketing books.
Books will not provide you with a lot of practical experience, but they are an excellent starting point for your digital marketing journey – as they contain a lot of knowledge shared by experts in the field.
So if you're ready to do this, research the best books available in the realm of digital marketing. Some interesting topics to explore are SEO, social media marketing, WordPress, and many others.
5. Take part in webinars
Webinars are led by specialists and provide real value in terms of knowledge and learning.
One of the best things about webinars is that you may get the chance to dive in complex topics and real-life scenarios that are covered by professionals. This gives insight that's challenging to get when watching courses or reading books.
6. Use Google digital unlocked
Google has created a platform called Google Digital Unlocked to help distribute digital and online marketing skills. This is a free platform where you can learn about digital marketing, SEO, how to grow a business using the internet as a tool.
Google Digital Unlocked will teach you the following topics:
Search engine optimization (SEO).
Google Analytics.
Social media marketing.
Email marketing.
Website advertising.
Content marketing, etc.
The best part about this program is that it is absolutely free, and each module from Google is taught by an expert teacher.
7. Try out freelancing
After you've laid a solid basis, you can try freelancing and possibly getting some starter jobs in digital marketing.
If you provide value to your clients, you will be compensated financially and also motivated to pursue more work. It will also build your confidence, and help you to start building your career as a digital marketing specialist.
Considering all this
There are multiple online resources for learning digital marketing. Whether you choose to take a course or buy a book, keep your goals in mind and pick the best tool that will help you to reach your goals.