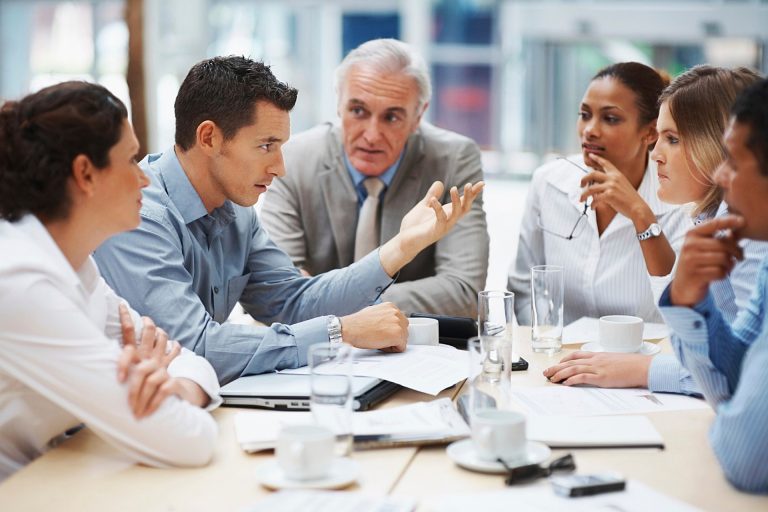 9 Tips on How to Use Social Media to Grow your Business
This post was most recently updated on September 13th, 2022
Social media has become part and parcel of everyday life for the general person. Platforms like Facebook, TikTok, and Instagram have transformed the way the average citizen does daily life, with the digital world impacting the physical one in a lot of interesting ways. One of these ways is business. Social media has become a majorly vital tool for business growth, shown to be true by the money that fashion influencers earn.  
Nowadays, if your business is to see growth, it needs to be on social media.
It's for this reason that it's essential to know just how this is done, so here are 9 ways that social media marketing can help grow your business.
https://images.unsplash.com/photo-1517292987719-0369a794ec0f?ixlib=rb-1.2.1&ixid=MnwxMjA3fDB8MHxzZWFyY2h8OHx8c29jaWFsJTIwcGxhdGZvcm18ZW58MHx8MHx8&auto=format&fit=crop&w=500&q=60
Use the Right Platforms 
There's no point in your business being on social media if you're not on the platforms that your target market is on. This is the first (and possibly most important) step in utilizing social media to grow your business. Decide on your target audience and do your research on what platforms they spend most of their time on.  
Studies have shown that roughly one-quarter of people who are on Facebook are between 18-24 years old, while the platform's fastest-growing audience is 65-year-olds. On the other hand, TikTok saw 56 million downloads in December 2020. These studies show that you don't need to confine your business to one specific platform; rather, you can use a few different ones to reach different people.  
https://images.unsplash.com/photo-1519389950473-47ba0277781c?ixlib=rb-1.2.1&ixid=MnwxMjA3fDB8MHxzZWFyY2h8MTJ8fHNvY2lhbCUyMHBsYXRmb3JtfGVufDB8fDB8fA%3D%3D&auto=format&fit=crop&w=500&q=60
Know Your Target Audience 
As mentioned above, defining who your business is targeting is crucial to choosing what social media platforms to engage in. However, knowing your audience is also helpful for creating and producing specific content and products geared towards them.  
When you get to know the audience that is interested in your business, you can then be more realistic and intentional with what you say and how you say it.
https://images.unsplash.com/photo-1454165804606-c3d57bc86b40?ixlib=rb-1.2.1&ixid=MnwxMjA3fDB8MHxzZWFyY2h8MjV8fHNvY2lhbCUyMHBsYXRmb3JtfGVufDB8fDB8fA%3D%3D&auto=format&fit=crop&w=500&q=60
Focus on Quality Over Quantity 
A big mistake many businesses make online is trying to do everything and be everywhere all at once. Too much content and selling can actually turn potential customers away as opposed to attracting them to your business. When there are too many options, things can get overwhelming for both your business and the consumer. 
The main thing here is to make sure your content offers consumers value. Whatever you post online should increase a consumer's opinion of your business, not diminish it. The goal is to build a loyal customer base, and by creating valuable content, you'll do just that.  
Keep Track of Trends 
Knowing what people want to see is part of creating quality, valuable content. One of the key drivers of social media influence is the trends developed on each platform. Knowing what's hot and trending on the platforms that your business is on will help you to speak to what your audience is currently looking for.  
Keeping your audiences' needs in mind and practicing social listening is a great way to build your business and engage with your target market.  
Make Use of Scheduling and Automation 
Utilizing a post-scheduling tool can help save you time to focus on other important tasks throughout the day or week. Dedicating one part of a day or a week to scheduling all of your content gives you more time to concentrate on things like engagement with your audience and building your brand awareness.  
Be Authentic 
A fundamental way to build trust with consumers is by being completely transparent. By engaging with your audience on a human level, you're showing them that you care about their needs and that you're listening. People who trust your business are more than likely going to support it.  
Use Paid Advertising 
The massive growth in the number of people who now use various social media platforms means that paying for ad space in this market has become a precious tool for business growth. No longer is social media a young person's niche. Businesses, influencers, and content creators all frequent various social media platforms, and paid ads are more likely to reach them than organic posts.  
Create FOMO (Fear of Missing Out) 
This is a real thing amongst consumers, and businesses that do this well are reaping the benefits of it. When you market something you're selling or producing in a way that shows people that their lives will improve with it, you're creating FOMO. Some of the best ways to accomplish this are by using social proof, limited-time offers, and influencers.  
Have a Customer Service Strategy 
One of the best ways to gain new customers is by responding quickly and efficiently to questions or queries on social media. People appreciate it when a business takes the time to respond personally with helpful insights and solutions to their problem, and it's much more convenient for them! Creating a strategy to do this consistently well is a great way to ensure your business will grow.  
Conclusion 
While there are many different styles and ways that you can use social media platforms to grow your company, the ones listed above are a good place to start. Consistency in each one is the key to seeing progress and results, so be sure to keep on top of any strategy you use so that it doesn't fall by the wayside.