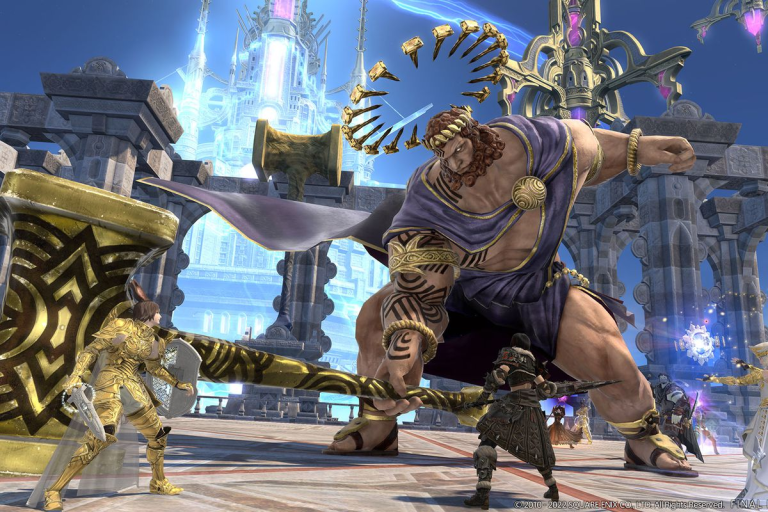 Where to unlock the second tier of Endwalker raids?
If you have completed the first tier of Endwalker raids, it is time to move to the second tier of raids called Abyssos(Savage). They are eight-player raids and the next level of Pandaemonium. The end of the first tier of raids was marked when players came upon a barrier blocking their path. 
The path leads to the depths of forgotten and ancient monstrosities. This meant that players had to wait for the second tier of raids to find out what was happening there. The second tier was released in patch 6.2 of FFXIV, and it is time that players try their luck and skills here. 
For this, you first have to complete the previous raid along with the final quest named "Who Wards the Warders?" as well as the entire Endwalker expansion. Here are all the available Endwalker raids, along with a guide to help you unlock the second tier.
What are raids in FFXIV?
Raids are the endgame content to challenge your skills at a whole new level and provide you with the best loot now. They are weekly raids, and there is a limit to how many lots you can get in a week. There is no limit to loot in trails and dungeons. Raids are totally optional, and these limitations are removed after some time to help beginners catch up with them. Want to make raids easy for you? Start collecting FFXIV Gil to buy better weapons. There are two types of raids which are given below. 
Normal raids 
Normal raids require eight players, and they are tasked with defeating a single monster boss. A savage version of these raids is also available to help you test your skills in a difficult situation.  
Alliance raids 
Alliance raids require twenty-four players, and they have to defeat various bosses as well as hordes of enemies. They are rated as normal on the raid difficulty scale. 
Endwalker Raids 
Asphodelos: It is a level ninety raid which requires ten tomes for each turn. You will unlock the "Crystal from Beyond" with this raid. 
Asphodelos (Savage): It requires fifteen tomes for a turn, and you unlock Labyrinthos along with Nemijiji. 
Dragonsong's Reprise (Ultimate): This raid provides you with Old Sharlayan and Wandering Minstrel. You need thirty tomes to play a turn. 
Abyssos: It unlocked An Unwelcome Visitor and required a total of thirty times.  
Abyssos (Savage): It also requires thirty tomes and unlocks Nemijiji and Labyrinthos. 
How to unlock the second tier of raids?
Now that you know everything about Final Fantasy raids and Endwalker raids, it is time to answer the real question of how you can unlock the second Endwalker raid. If you meet all the requirements, go to the Labyrinthos (X: 8.6, Y: 27.5) and meet Claudien there to take a quest named "An Unwelcome Visitor." You will have to go back in time to learn everything about Labyrinthos as well as meet with both Erichthonios and Themis again. The trailer of the patch that features the second tier of raids also features that your character will meet his father, Lahabrea, during all this.
Before starting your journey to unlock the second tier, upgrade a mage or the disciple of war to a minimum of level ninety, as well as upgrade gear items to a minimum of level fifty hundred and eighty-five. To complete both requirements without wasting your time, you can simply complete as many Aglaia runs as you can. Each run will provide you with good-level gear. The Augmented Classical gear or the Tomestone gear are also good options for the gear.
Afterward, just complete the quest to unlock the first circle of Abyssos. You will receive tokens for completing this circle of raids. You can go to Radz-at-Han (X: 10.3, Y: 9.6) and meet Djole there or to Labyrinthos (X: 8.3, Y: 27.6) and meet Mylenie to trade these tokens with anyone of them. The limit of tokens from each circle of Abyssos is only one, so choose the token wisely. To get pieces of gear, you need a specific number of tokens like. 
Two Unsung Helm of Abyssos for the headpiece 
Four Unsung Armor of Abyssos for the body piece
Two Unsung Gauntlet of Abyssos for the handpiece
Four Unsung Chausses of Abyssos for the leg piece 
Two Unsung Greaves of Abyssos for the feet piece
Unsung ring of Abyssos for other accessories 
Those who complete all the circles of Abyssos will receive an Unsung Blade of Abyssos as a reward at the end. You can go to the non-playing character mentioned above and trade the blade for an Ultralight Tomestone. Take the Ultralight Tomestone along with five hundred Allagan Tomestones of causality at Radz-at-Han (X: 10.8, Y: 10.4) and trade them with Cihanti for a weapon of your choice. 
How to unlock the Abyssos (Savage)?
To unlock the savage raid, you have to complete the simple Abyssos raid and meet with Nemjiji afterward at Labyrinthos (X: 8.4, Y: 27.4). MMOpixel enables you to buy FFXIV Gil for all the available game servers in a few clicks. The requirement for these raids is given below. 
Item level six hundred or higher for the fifth circle of savage raids
Item level 605 or higher for the sixth circle of savage raids
Item level 610 or higher for the seventh circle of savage raids
Item level 610 or higher for the Eight circle of savage raids
Here are the required number of tokens to get items of savage raids. 
Eight Abyssos Mythos 8 for weapons 
Eight Abyssos Mythos 8 for the head 
Eight Abyssos Mythos 8 for the chest 
Four Abyssos Mythos 6 for gloves
Eight Abyssos Mythos 7 for legs 
Four Abyssos Mythos 6 for boots
Four Abyssos Mythos 5 for accessories 
Four Abyssos Mythos 7 for the Radiant Roborant
Four Abyssos Mythos 7 for the Radiant Twine
Four Abyssos Mythos 6 for the Radiant Coating